Exciting Escape Room
Adventures in Albuquerque, NM
With two locations, we offer 5 varied and one of a kind, challenging, and unique experiences for any special occasion. You will need to work together (as part of a group) to solve unique and challenging puzzles, connect the clues we have given you, and escape the room in under 60 minutes! NM Escape Room is the perfect place to enjoy a unique, one-of-a-kind experience together!
SPECIAL OCCASIONS
Not sure what to get your impossible-to-buy-for brother or your difficult boss who expects a gift? A New Mexico Escape Room adventure is the perfect gift for anyone, regardless of age, interest, or physical ability.
Gift certificates
are available in amounts from $25 to $200, so you can treat just the recipient or an entire group of players. There's no better gift for your family member, friend, or co-worker than an evening of excitement and actual human interaction to celebrate their birthday, holiday, or any other special occasion.
Take your employees out for a
team-building exercise
that's not just fun, but also promotes teamwork! Escape room adventures encourage participants to work together to solve a puzzle in 60 minutes, which helps your employees strengthen their existing relationships and build new ones while boosting team morale. Book our
private party/conference room
for an entire corporate outing, or reserve a private session with up to eight team members, and get ready for lots of laughs and adventure. Unlike cringe-worthy after-hours karaoke and lame trust falls, this is one team builder your employees will actually want to do again and again!
New Mexico Escape Room is the perfect destination for celebrating special occasions of all types! Book our conference room to gather before or after your puzzle, or enjoy a private puzzle with groups of four or more in our regular
scenario rooms
. An escape room outing is perfect for company holiday parties, birthday parties, anniversary parties, sports team activities, or bachelor and bachelorette parties. Escape rooms are an unforgettable experience for any occasion!
Hands down the most fun in Albuquerque I've ever had! The amount of detail these guys went into really made us lose ourselves into the room. I felt like a real detective! Definitely going back for all the other rooms.

So fun! I was lucky to have an awesome group of people working our room. The plot was interesting, the puzzles were challenging, and the props were top notch. I can't wait to go back and try the other rooms!!

My friends and I went 3 for 3 with the rooms here and loved every single one. Each was a unique experience and we can't wait for more rooms to open up. If you're on the fence about going then I highly highly recommend you give it a shot. Make sure you go with a full group! It's more fun in my opinion.

Brilliant idea and convenient location! Our family enjoyed beginning to end and appreciate the time and effort that went into creating the rooms! There is so much ingenuity and detail involved, and we are the lucky ones to get to try and solve the case!

Absolutely worth it! I cannot wait to do the next one! We didn't escape but had so much fun in the process! It really boosts your self confidence too when you actually figure out a clue... so much fun, totally recommend it!
September 17, 2018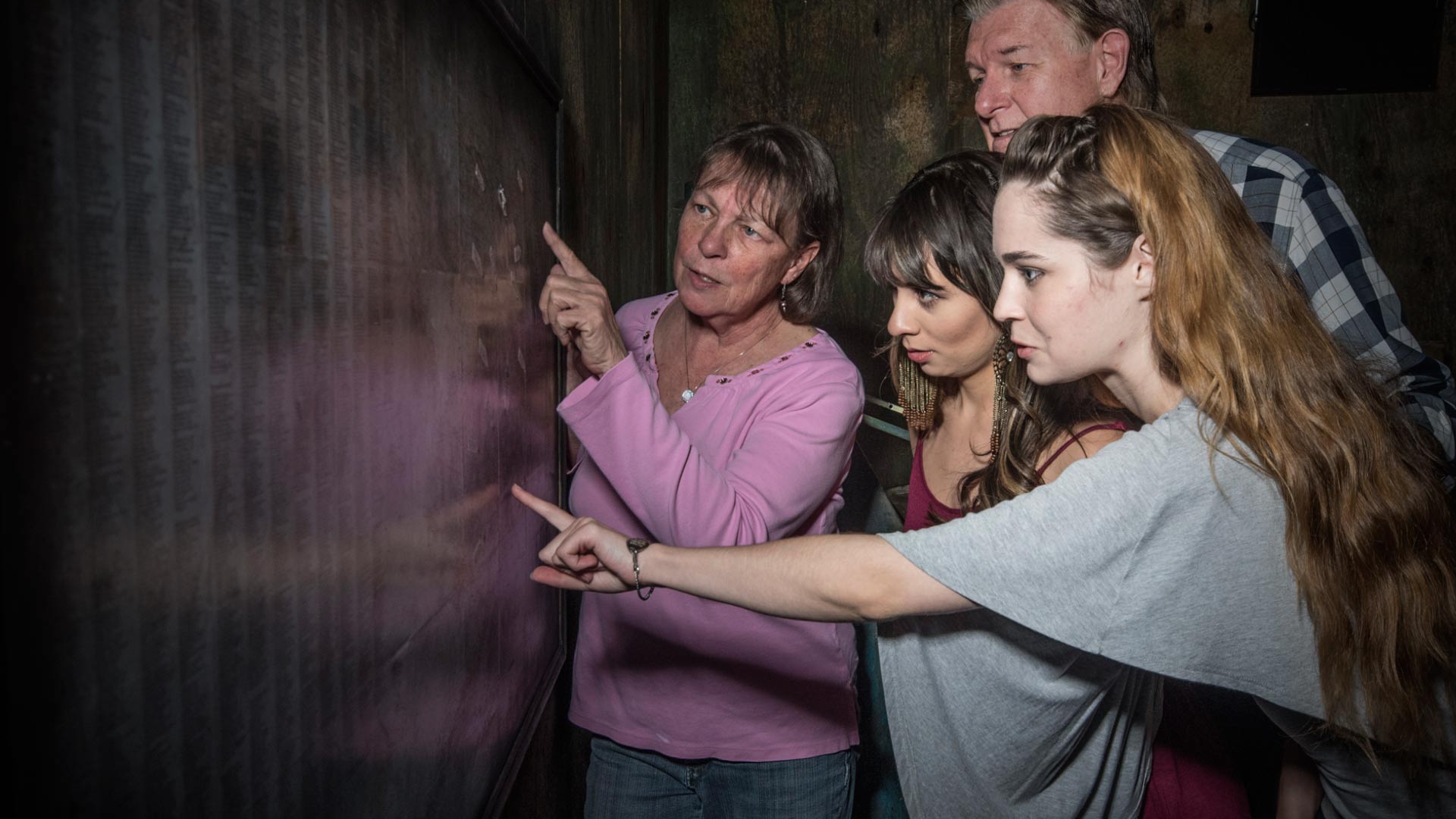 From the initial dilemma to the satisfying "eureka moment," puzzle-solving is a complex process in the human brain. In addition to being fun, puzzle-solving is also beneficial, increasing your brain's efficiency and memory capacity. Here is a breakdown of what happens in your brain when solving puzzles, why finally finding the solution is so satisfying, and the benefits it provides to our minds and bodies. Your Brain on Puzzles Human brains are made of two separate hemispheres, known as the right brain and left brain. They work together beautifully, but each half performs its own specific functions: the right side
[…]
HOURS
---
Public Hours
Thursday & Friday : 4pm - 10:30pm
Saturday & Sunday : 11:30am - 10:30pm
By Appointment Only
Monday through Friday : 9am - 4pm
Contact Us for additional info
LOCATIONS
---
3916 Carlisle Blvd. NE
Suite C
Albuquerque, NM
87107
4401 McLeod Rd
Suite B
Albuquerque, NM
87109