TEAM BUILDING ADVENTURES Connecting people in fun ways!!
A New Take on Team Building Activities in Albuquerque, NM
Out with the traditional team building activities, and in with the new! New Mexico Escape Room offers a unique team building experience that combines teamwork with fun, making it an after-hours activity your employees will actually enjoy.
How Escape Rooms Help With Team Building
Traditional team building activities typically fall into one of two categories — they're fun but don't foster teamwork, or they're just plain torturous. Enter the escape room, designed to challenge participants while promoting team bonding in a thrilling setting. The time limit forces participants to focus and work together, allowing new relationships to be built and existing ones to be strengthened, improving the team as a whole. Your employees will learn to listen to one another and value every person's contribution. It's amazing to watch people on your team pick up on things you miss, and when you solve a clue that others overlooked. It teaches groups that everyone has a perspective and something to offer.
Corporate Team Building Information
Thank you for your interest to book your Corporate Team Building session with New Mexico Escape Room! We offer unique, one-of-a-kind experiences for businesses big or small. Regardless of your group's size, gender, physical ability, or purpose, we have the right events for you.
We are an indoor facility that allows you to come dressed in plain clothes with no special clothing requirements. You may choose to rent the private party and conference room at our McLeod facility, or we can book a private session for your group in one of our six scenario rooms. We can tailor the experience to the personality of each member of your team with our team building assessment package.
As a team building location, we are designed to help facilitate your corporate group by offering a challenging experience that hinges on communication and cooperation, the two main things that make team building activities productive. We offer a discounted rate to corporations and have compiled a tiered pricing structure below. You are charged by the experience, with each experience lasting up to 60 minutes (unless you successfully escape the room before the 60-minute timer runs out).
Call New Mexico Escape Room at 505-289-1002 to schedule your team building activity today!
AVAILABILITY
Our special session and team building are scheduled to start between the following hours:
- Monday - Wednesday : 9am to 7pm
- Thursdays : 9am to 2pm
- Fridays : 9am to 2pm
---
Team Building and Special Session Pricing is PER SCENARIO

Carlisle - $200 +taxes & fees
McLeod - $224 +taxes & fees

Each scenario can hold between 4-8 participants*. We have limited availability on Mondays, but feel free to call us with any questions 505-289-1002
* For some scenarios, if the number of participants in any one scenario exceeds maximum capacity, an additional rate plus tax, per additional person will be charged.
PERSONALITY ASSESSMENT We can provide a personality analysis based on this specific escape experience at an additional fee of $50 per scenario. This will include a detailed report of each personality type that will be provided you upon departure from our facility, or emailed to the group's supervisor / manager. Please ask about the details when you call to book your team building experience.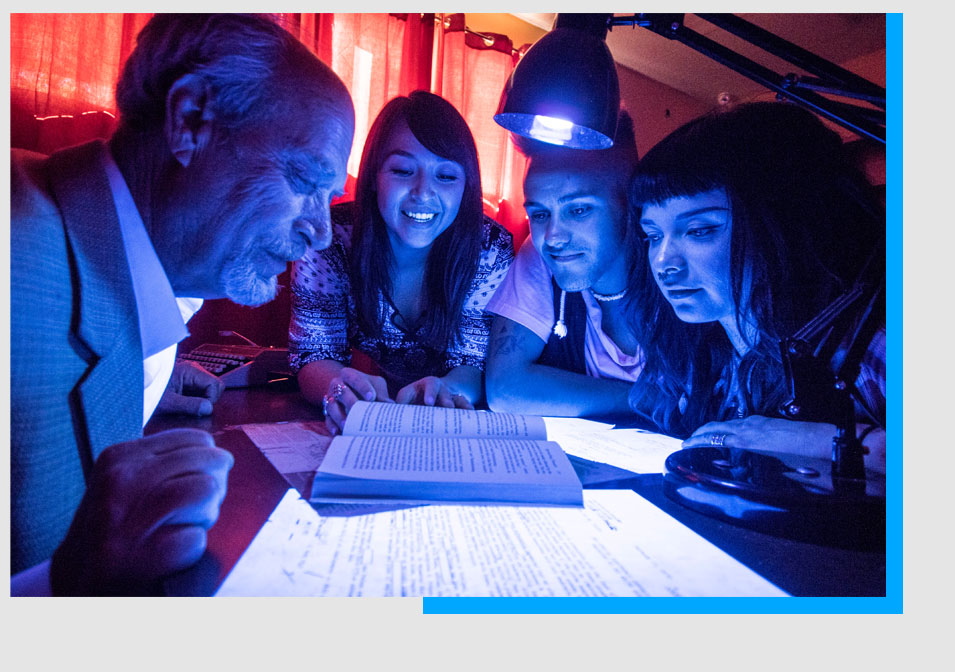 ---
Important Notes
---
• Availability is First-Come, First-Served and all reservations must be paid (via credit card taken over the phone) before you have secured your spot.
•Please fill out the form (by clicking the button below) to provide us with some information about your group's event.
• You must schedule and complete your booking for your team building event with our office no later than one week (7 calendar days) before your event takes place.
• If your event would occur with less than a notice of 1 week (7 calendar days), please call our office at 505-289-1002 to discuss options.
• Pricing is set by the hour/experience and can not be combined with any other Promo Codes or Discount Offers.