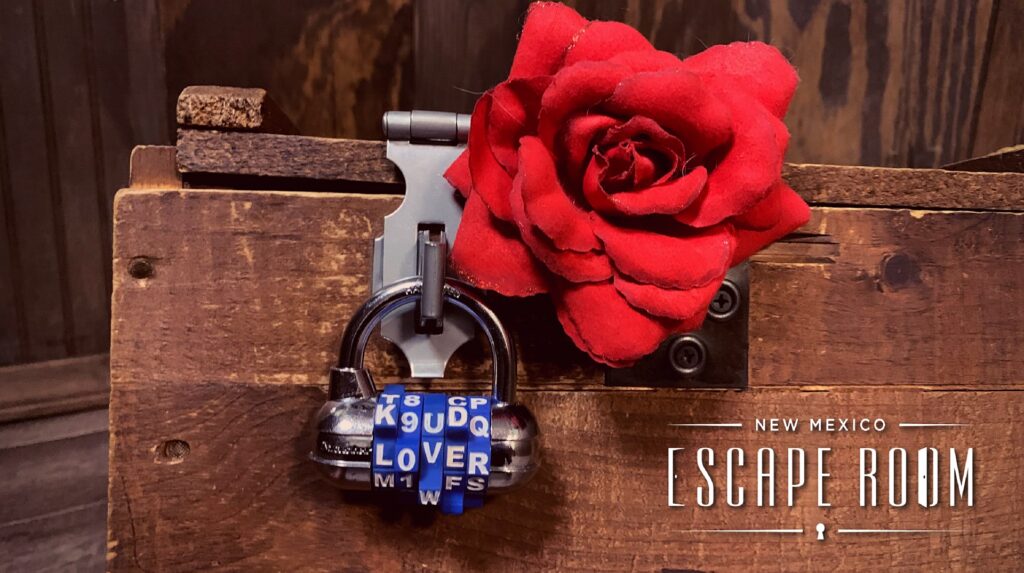 The month of love is here! February is a popular time to express care and affection to your friends, sweetie, and other important folks in your life. Gary Chapman's "The Five Love Languages" detail five different ways to communicate and convey these feelings (find out your Love Language here). Escape rooms offer ample opportunity to show how you feel to your loved ones through each of the five love languages.
Quality Time
Escape rooms are the ultimate quality time activity! They provide a chance for you to spend time together away from the chaos of the real world uninhibited from your phones and other distractions. You can engage together by working through cooperative puzzles and growing in your communication and teamwork.
Words of Affirmation
This is another easy love language to express in escape rooms: you simply are vocal with your support and encouragement throughout the progress of your game! Compliment your sweetie's sleuthing skills, discovering dexterity, and puzzling prowess. Verbal feedback is another way to not only acknowledge and appreciate through words but also help with the progress of your game as you work through the task at hand.
Physical Touch
You can express physical touch with your escape room partner(s) by offering high 5's to celebrate the small victories throughout the progress of your game. Perhaps an arm around your sweetie while they're working through a tricky puzzle might show support and that their efforts are not going unnoticed. Regardless of the outcome, some folks enjoy a comforting hug, celebratory secret handshake, or even a happy dance at the end of their escape room endeavors. As always with physical touch, active consent is necessary and appreciated!
Acts of Service
Support your sweetie by offering to take on the more tedious or time consuming tasks that they might not be a fan of. For example, if they love the seek and find aspect of escape rooms, you could offer to sort through clues they discover allowing them more time and opportunity to look around your environment. Perhaps it may be offering them the clipboard if provided if they enjoy taking notes and writing (or volunteering to take it yourself if they are not a fan of notetaking). A true act of service for your loved one would be taking the liberty of booking a session for one of our six thrilling escape rooms at either our Carlisle or McLeod locations.
Receiving Gifts
While you can't walk out of an escape room with any of the locks, props, or clues, you can still give your loved one temporary "gifts" while exploring your escape room! A great suggestion is to give them a key you might find for them to explore where it goes, or to hand them new clues you've uncovered. Outside the escape room environment, you can give your sweetie any of the merchandise (shirts, hats, coffee mugs, etc) offered for sale at both of the NM Escape Room locations. If you're not entirely sure when you can find the time to even do an escape room together, you can always purchase a gift voucher for future use through our website or by stopping by either location.
Many aspects of working through an escape room together allow you to display care and affection in subtle (and some not so subtle) ways. Even the simple gesture of giving your partner a key you may have found rather than keeping it to yourself can speak multiple love languages to them. Seize the opportunity of an escape room with your loved one to escape into an immersive environment to show them how much you love and appreciate them!